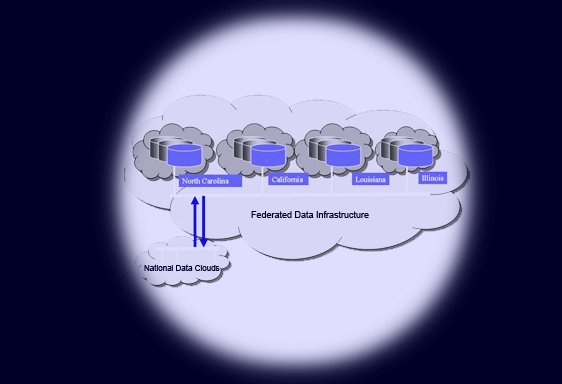 Federated Data Infrastructure
We are looking at building digital humanities capacity by federating regional networks such as the California HASS network.
We plan on prototyping a second state collection, all the redlined cities of North Carolina, and federating these collections to create larger national collections.
Next Steps
2009 University Research Council Foundation award: "Acquisition & Researching the Redlining Files of the Carolina Cities"
- Asheville
- Charlotte
- Durham
- Greensboro
- Winston-Salem